Williams, Arizona is a charming town nestled at the base of Bill Williams Mountain in one of the largest Ponderosa Pine Forests in the world. Take a cruise along historic Route 66, plan a trip to the Grand Canyon, ride the rails, or visit Bearizona (a drive-thru wildlife park). Williams is your destination for vacation activity and lodging. After spending time in Williams you may not want to leave. We would love to add you to our community. See more on living in Williams at the bottom of blog.
Things To Do
Visit The Grand Canyon
"Leave it as it is. The ages have been at work on it, and man can only mar it. What you can do is to keep it for your children, your children's children, and for all who come after you, as one of the great sights which every American should see." President Theodore Roosevelt 
It's Time To Get Fired Up! Steam is back at Grand Canyon Railway. Fueled by waste vegetable oil (WVO), driven by an iron will, powered by ingenuity. We're taking steam power into the 21st century while preserving our historic trains and the environment through which they run.
Cruise on Route 66
Here are 66 things to do while you travel the historic road made famous by Bobby Troup.
Hiking, Camping, Fishing, Boating, Mountain Biking, Horseback riding, ATV; We can accommodate you! Williams has three U.S. Forest Service campgrounds,  dozens of marked local trails and 6 lakes. Stop by our Welcome Center and pick up maps and guide books. Boat and kayak rentals are available at I-40 Fleet in Williams at 928-635-9199.
Williams Arizona Lodging
Try the Drover's Inn for a Wild West Themed room that the whole family will love.
GRAND CANYON RAILWAY HOTEL
Experience the luxury of a bygone era at Grand Canyon Railway Hotel. Designed to resemble the century-old train depot that housed the original Fray Marcos Hotel, this hotel is a relaxing retreat in a picturesque Western setting.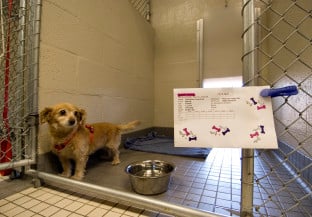 Grand Canyon Railway's state-of-the-art Pet Resort has 28 spacious rooms for dogs, an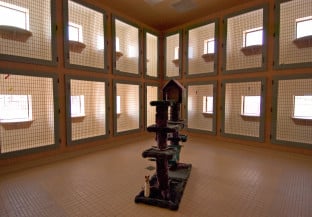 d 16 comfortable custom-made condos for cats. It offers the safest, most comfortable, secure and modern environment in the Williams area, while our caring staff ensures your furry friend will have a great vacation.
Grand Depot Cafe
Across from the hotel and adjacent to the Williams depot at the Grand Canyon Railway trackside sits Grand Depot Café and serves breakfast, lunch and dinner. www.thetrain.com (928) 635-0439
Cruiser's Route 66 Cafe
Ice Cream Parlor,Bar, Nostalgic Gift Shop, Live Entertainment, Huge Outdoor Patio, Outdoor BBQ Grill in a 1930's filling station on Route 66. 233 W Route 66, Williams, AZ  
www.cruisers66.com
 (928) 635-2445
Moving to Williams
Williams, Arizona also know as the 'Gateway to the Grand Canyon' is one of Northern Arizona's most exciting and fun towns! Only 50 miles from the South rim of the Grand Canyon, Williams offers that authentic Route 66 feel with a cool western flair. From cowboy bars and restaurants to classic car hangouts this is the place to be in Northern Arizona. Just 30 miles west of Flagstaff and 165 miles North of Phoenix Sky Harbor Airport there's no excuse to not come to this revived Route 66 town.
For more information on moving to Williams or finding a home, contact Northern Arizona Properties at
321 E Route 66, Suite B Williams, Arizona 86046
928.660.8535